March 5, 2018 by thefryeshow
23 – El iPhone de Drones y la I.A. Pasiva
El iPhone de Drones y la I.A. Pasiva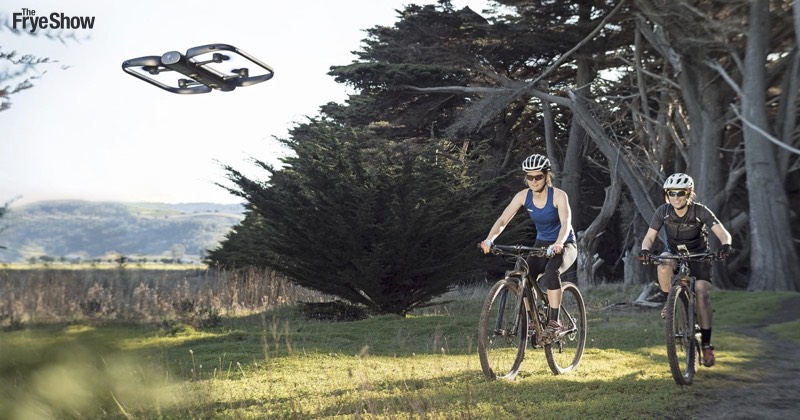 Timbres y las Empresas Más Innovadoras del Mundo
Nos gusta cuando la Inteligencia Artificial es aplicada, lo que realmente significa que cada día estamos más cerca a tener aplicaciones reales en función de personas comunes, centrada en los usuarios del día a día. Hoy les presentamos Skydio, un drone con la capacidad de seguir a su piloto, lo que permite grabar secuencias interesantes, como escalada, montar en bicicleta, entre otras actividades. Si bien en el pasado han existido kickstarters con esta promesa, Skydio cumple y ya está a la venta.
Apple ingresa el grupo de las empresas que toma la salud de sus empleados en sus manos, con la creación de clínicas AC Wellness, las cuales serán de uso exclusivo de empleados de la manzana, y en las que la atención será alrededor de brindar la mejor experiencia.
California regresa a ser el centro de las pruebas de carros autónomos, anteriormente las leyes de este estado habían hecho que las empresas migrarán muchas de sus pruebas a otros como Arizona, ahora se han vuelto un poco más flexibles y ya han autorizado a más de 50 compañías para hacer pruebas sin conductor.
Amazon y Softbank van por la puerta, en Amazon por un timbre inteligente, que muchos conocimos en Shark Tank. En Softbank por las entregas a la puerta. Ambas inversiones son controversiales porque ambos antes habian invertido en tecnologías similares, así pues que fortalecen su portafolio invirtiendo en competencias de su actual portafolio.
Connect with Robbie J Frye: LinkedIn Instagram Facebook Twitter
Connect with José Betancur: LinkedIn Instagram Facebook Twitter
Escuchar
Similar
¿Quieres escuchar otra podcast similar? Escucha el episodio Tecnología Creativa 22 Transmitir el episodio más abajo o descargar haciendo clic derecho aquí y "guardar enlace como"
Links
Skydio is the iPhone of drones
AC Wellness
It aims to deliver "compassionate, effective healthcare" for its workers.
California is freeeeee driving
Amazon is your new roommate
Softbank at it again
Square esta expandiendo la banca
Smart Networks & net neutrality
The commission's chief talked 5G and net neutrality repeal at MWC 2018.
Quick Stuff
What we learned
Comments
comments