April 2, 2018 by thefryeshow
27 – McKinsey Hace Sprints Conceptuales y Uber Dice que No
McKinsey Hace Sprints Conceptuales y Uber Dice que No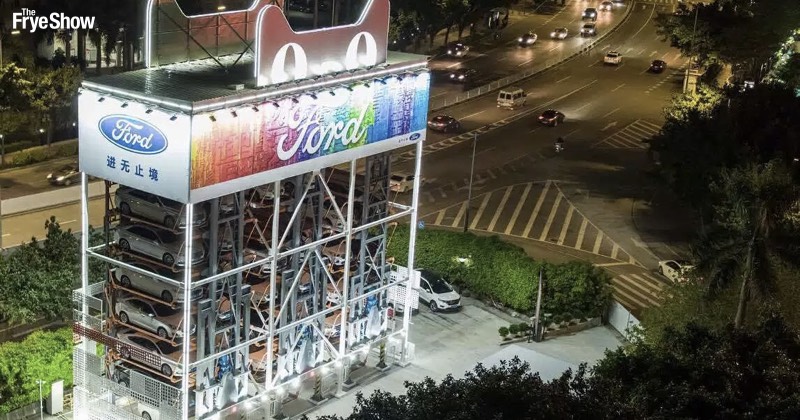 Todo Sobre los Carros
Parte importante del crecimiento de toda compañía es aprender a cambiar, y esto lo vimos esta semana desde diferentes ópticas. Como por ejemplo Uber cambiando de estrategia, abandonando Rush para aplicar lo aprendido en Eats.
McKinsey después de utilizar los design sprint de Google, ha encontrado una forma de mejorarlos hacia unos Concept Sprints. Una muestra de cómo se puede seguir mejorando un concepto, y mejor aún en el comunicado de lanzamiento tienen los puntos claves de cada una de las fases.
Comprar carros puede ser tan sencillo como acercarse a una máquina expendedora. Alibaba y Ford se unieron para crear una experiencia única, donde se pueden elegir más de 100 modelos de carros y en menos de 10 minutos estar realizando un test drive. Eso sí, esto amarrado a una calificación social algo que China ha estado utilizando con sus ciudadanos.
Connect with Robbie J Frye: LinkedIn Instagram Facebook Twitter
Connect with José Betancur: LinkedIn Instagram Facebook Twitter
Escuchar
Similar
¿Quieres escuchar otra podcast similar? Escucha el episodi de Tecnología Creativa 26 Transmitir el episodio más abajo o descargar haciendo clic derecho aquí y "guardar enlace como"
Links
Zuck you Apple
On your marks, get set, shut up and build something.
A cat car vending machine
UX/UI is more than a screen.. It's a button
What happens between now and Autonomous?
No time for delivery when you're building the future
Quick Stuff
Lesson of the Week
Comments
comments